This is my simple tutorial on how to fix the C&C 3 WORLD BUILDER "out of memory", "game crash" problems once and for all.
This fix will also help solve performance issues with lagging while making your map for the most part*
PLEASE READ CAREFULLY & LOOK AT THE SCREEN SHOTS.
_______________________________________________________________
Hello my friends, I believe I have a very effective yet simple solution to your problems with World builder crashing with the error "GAME CRASH" ---> "OUT OF MEMORY".
Hopefully you'll never have to see this Crash message ever again.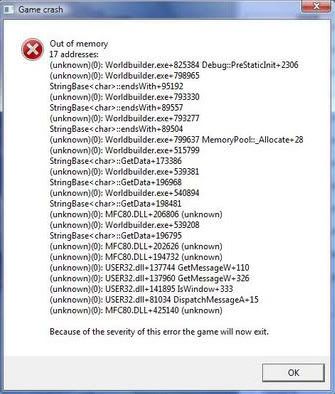 Follow these 4 steps below (you may need to reinstall WB before doing this for best results but then again maybe not).  
#1. Open World Builder (do not load any maps)  
#2. Once in World Builder go to
VIEW
(even if World Builder is crashing try to complete these steps and ignore the "Game Crash" notification windows that pop up).  
#3. Once in
VIEW
click on the little arrow at the bottom of
VIEW
and hold it until you get to the end of the list.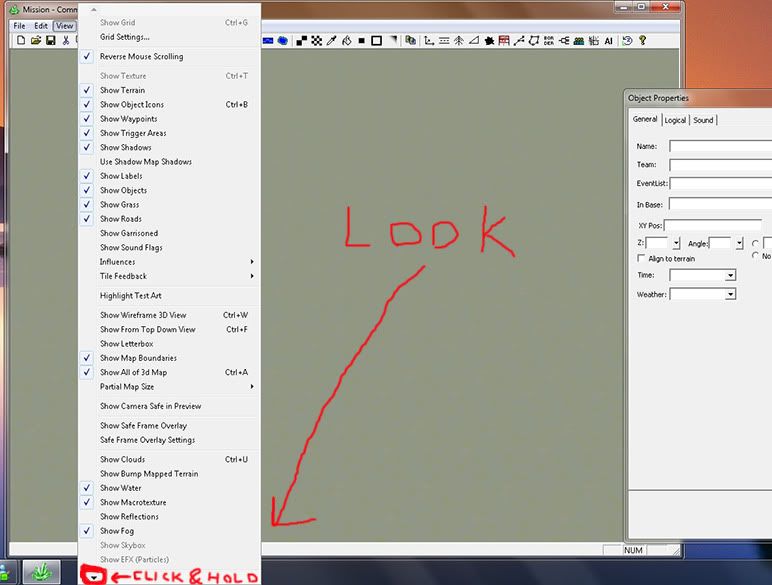 #4. Click on
Set LOD
, THEN SET IT TO--->
VERY LOW
, I repeat
VERY LOW
. After setting your LOD to
VERY LOW
quit World Builder and restart it for best results.
Feel free to load up your maps after these
4 steps
have been fully completed.
This fix dramatically decreases World Builder's RAM usage. The visual quality of your map will look very poor while making your map on a low LOD setting but once you play your map in C&C 3 the visual quality of the entire map will be high quality as it should be so don't worry about that.
This should solve/fix up to 75% of the "out of memory" World Builder crashing problems for most of you. This World builder fix worked 110% for me and my brother on two different computers with no problems to date. I was experiencing the same exact problems that most of you are having and was frustrated to say the least.
It may still crash on the Regular low LOD setting that is why I highly suggested a "VERY LOW" LOD setting, just so you know.
When I was looking for a fix to the "out of memory", "game crash" problems I found nothing on hundreds of threads in every C&C forum out there. I could only find endless posts and threads desperately asking for a solution but with no solution in sight, so when I found this simple fix I knew I had to share it in detail with the world. Mapping C&C 3 is way too much fun to hold back from the C&C community.
This fix should work for both "Tiberium Wars" and "Kane's Wrath" World Builders.
Please make sure you have at least 3 (aka 2.75 usable) GIGs of RAM. I run World Builder with my Dual Core (Win 7) ACER on a very low LOD setting and my RAM clocks at around 65% to 71% at the max with World Builder on. Yes, I have 3 (aka 2.75 usable) GIGs of RAM.
Hope this helps, it helped my brother & I who were experiencing the same problems forever with World Builder.
I get the feeling this fix may actually work for the Red Alert 3 World Builder as well, I can't confirm that though.
Now get mapping
!
-FACTORY